Training and other forms of assistance for parents, caregivers, and self-advocates is offered by a number of Delaware organizations across the state.  Some trainings and services are specific to autism while others offer broader support to the disability community. 
Below are key organizations, who are also ICA members, that offer support to families in Delaware.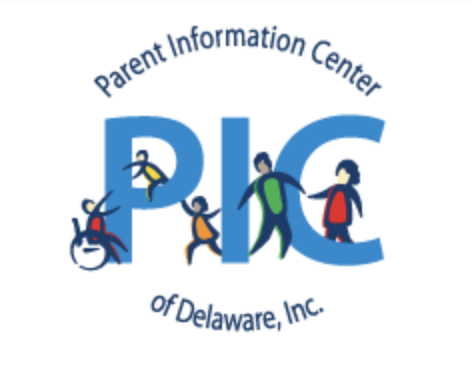 The Parent Information Center (PIC) of Delaware is a statewide organization committed to advancing parent engagement in education and ensuring access to appropriate education and related services to children with disabilities from birth to 26 years of age.  It also houses Delaware's only Parent Training and Information Centers (PTI), one of 104 centers across the country.  PIC provides support to families through information sharing, workshops and seminars, one-on-one assistance, and advocacy training. Trainings are designed to meet the unique needs of all parents and caregivers of children with disabilities, particularly those who encounter economic and English language barriers.  PIC offers one-time sessions on a variety of topics as well larger training series, such as its Family Leadership Academy.  Click here to learn more about resources from PIC.

Delaware Family Voices (DEFV) is staffed by family members of individuals with disabilities who have experience in the complex world of healthcare and other service systems in Delaware.  DEFV is the state affiliate of National Family Voices and is the official Delaware Parent to Parent Program. DEFV helps families navigate issues such as health insurance through Monthly MCO Calls, become informed advocates through trainings and workshops, and connect parents with other families who are going through similar experiences. DEFV offers a variety of training opportunities throughout the year, a number of which are offered in Spanish. Families and caregivers can learn about advocacy tips and tools, navigating health insurance, utilizing the Care Notebook, and family habits for healthy lifestyles. Learn more about support from DEFV, here.