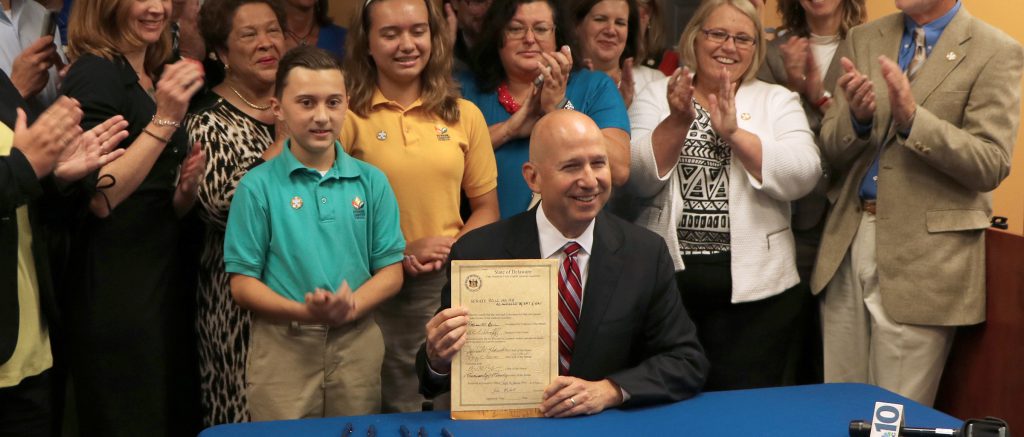 The Delaware Network for Excellence in Autism (DNEA) is Delaware's statewide training and technical assistance center for autism spectrum disorder (ASD).
The DNEA was created through Senate Bill 93 in 2016 to ensure that people with autism and their families have access to high quality support, education and evidence-based care throughout the state and across the lifespan.
The Network- housed at the University of Delaware Center for Disabilities Studies is conducted in partnership with Autism Delaware and Nemours/ AI duPont Children's Hospital – provides training, technical assistance, and information dissemination to professionals and organizations, as well as parent training and family navigation services. It works to leverage resources and expertise among its members and other organizations to realize its goals.
<! ========= Cool Timeline Free 2.6.1 =========>

The DNEA was created following a recommendation to create a statewide autism resource center, from the Blueprint for Collective Action, Delaware's strategic plan to improve services and supports for individuals with autism spectrum disorder.  The Blueprint, published in 2013, represents the determined effort of a group of key stakeholders to address the ongoing needs of infants, children, youth and adults with ASD in Delaware, and the challenges in providing services and supports to them and their families.
Senate Bill 93 also established the Interagency Committee on Autism (ICA). The ICA is an executive group of key stakeholders, including state agencies and a small group of parents and a self-advocate who are not linked to any organizations, and was formed to increase collaboration among state-decision makers and implement recommendations outlined in the strategic plan. The ICA helps to provide oversight for and development of goals and priorities for the DNEA.