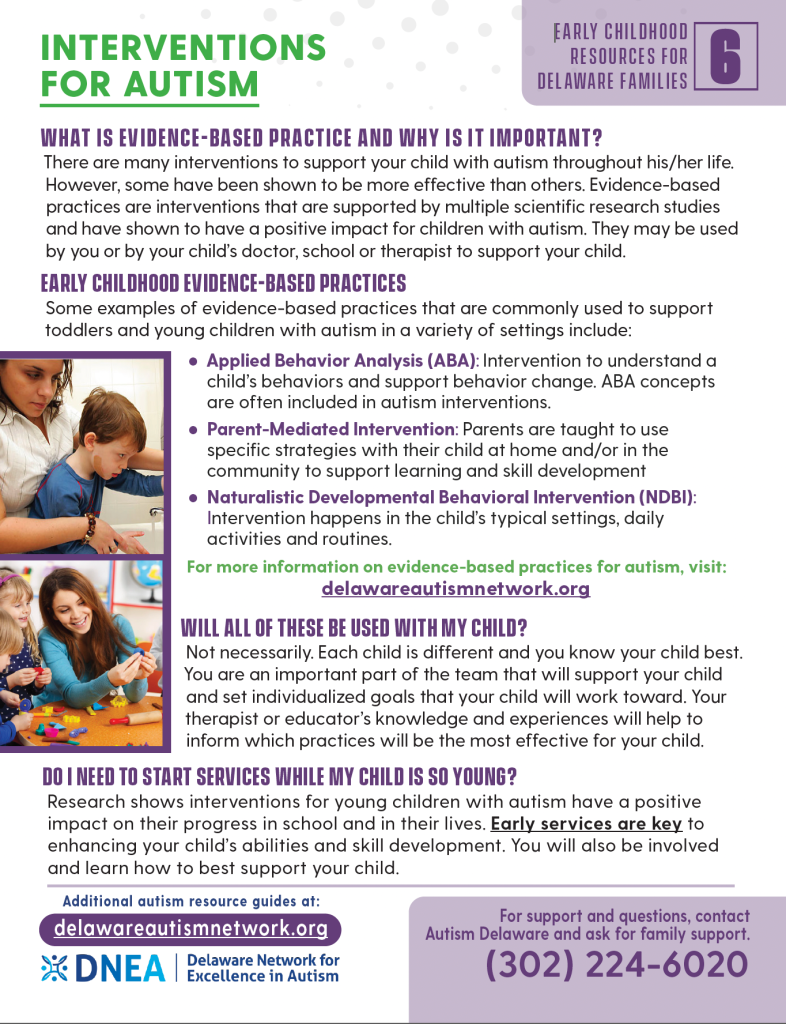 Interventions for Autism
There are many interventions to support your child with autism throughout his/her life. However, some have been shown to be more effective than others. Evidence-based practices are interventions that are supported by multiple scientific research studies and have shown to have a positive impact for children with autism. 
Spanish language version of this resource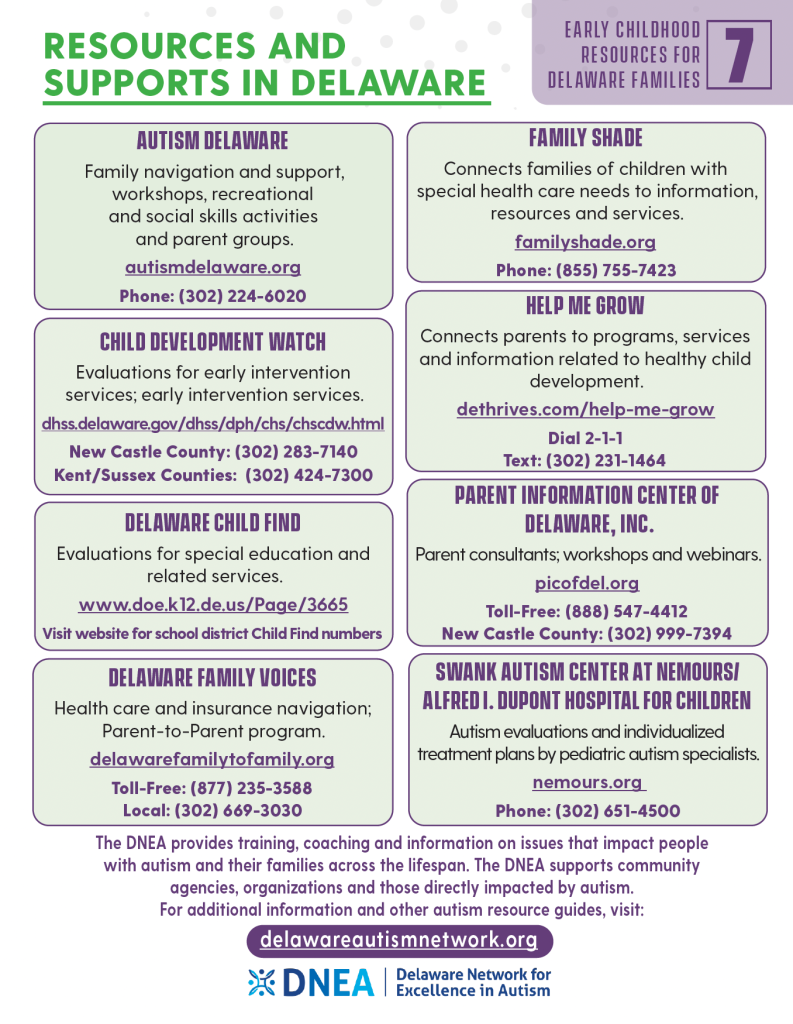 Resources and Supports in Delaware
This resource guide provides names and contact information for autism related resources in Delaware. 
Spanish language version of this resource